From their very first book,
Blind Faith by Michael Schneider
, to their most recent release,
Twelve by T.M. Franklin
,
The Writer's Coffee Shop Publishing House
has been dedicated to giving their readers the best stories they can. Their books have hit
The New York Times
Best Sellers List, Amazon Best Sellers List, and Amazon Hot 100. After four years of success, The Writer's Coffee Shop Publishing House wants to celebrate and you all are invited.
Join TWCS from October 12th to the 17th on their Facebook event page for daily giveaways. Answer the question of the day to enter for a chance to win print books, eBooks, and Amazon gift cards. Join the party on Facebook!
https://www.facebook.com/events/310622705807547/?sid_reminder=7322495596990824448
You could win books like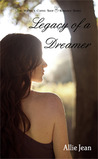 And there are many more to come!